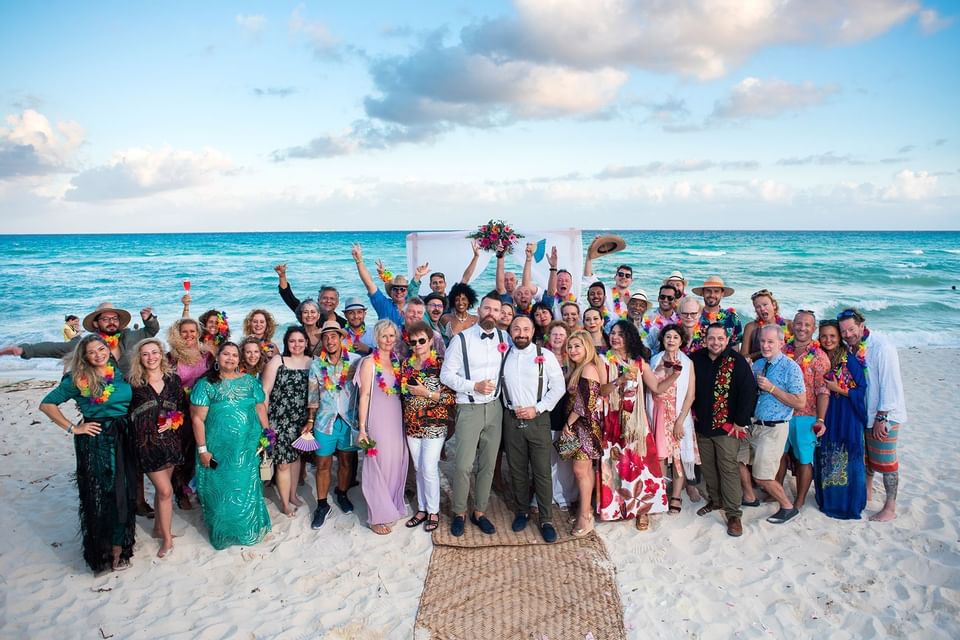 THE REEF WEDDING GROUP BENEFITS
COMPLIMENTARY ROOM
The couple will enjoy a complimentary night (with a maximum stay of 7 nights) for 14 rooms paid per night.
COMPLIMENTARY NIGHTS FOR ANNIVERSARY
2 complimentary nights to celebrate the 1st wedding anniversary (within 12 months) Applies only for reservations of at least 5 nights (depending on availability).
ADDITIONAL COURTESIES
1 hour of cocktail with national drinks (15-24 rooms reserved for 3 nights or more).
Complimentary vintage string of lights for events of 50 or more people.

CUSTOM LINK
Creation of a unique and free link for reservations, through which your guests can reserve rooms in a simpler way.
They can share it via email, WhatsApp or digital invitation.
Each guest will be responsible for their own reservation and payments.
The link will be personalized with the name of your group or event, travel dates, hotel and special rates.
The link may be displayed in different languages ​​on The Reef Resorts' domains worldwide.
You will be sent the list of guests who are booked through the special link

* To access these advantages, it is mandatory that reservations are made through the same source: Tour Operator, Travel Agency or our website. The bride and groom's reservation should be part of the group's reservation so that they can access the benefits. * The benefits apply only for groups of 8 rooms or more. * Valid only when booking any of our wedding services.